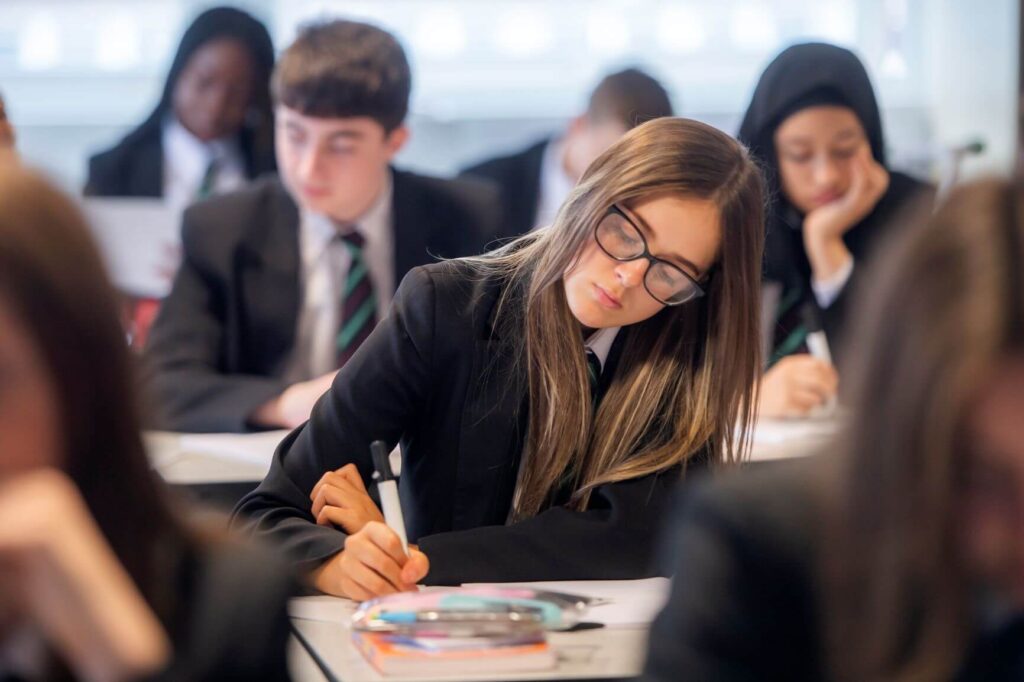 Life Education
Students continue with Social and Emotional Aspects of Learning (SEAL) from primary school with a focus on settling in and building positive relationships with others.
Year 7
In Year 7 they complete an SRE unit which focuses on the importance of positive family relationships and on building friendships. Students consider how puberty can affect them and where they can access further advice and guidance. A unit of work on Children's Rights ensure students can weigh up what is fair and unfair in different situations with regards to children's rights and responsibilities, and learn the importance of respect for diversity within communities. Students learn about the effects of tobacco and suggest reasons and ways people may give up. As part of our ongoing safeguarding work, students develop strategies for dealing with everyday dangers when they are out and about with their friends. Students reflect on their achievements and progress so far and begin to make plans for their future.
Year 8
Students begin Year 8 by considering what it means to be British in 2018 and learn about the importance of respect within communities. Students study the negative impact of racism and homophobia. Students also learn how to deal with change positively, with a specific look at separation, divorce and bereavement. As part of a unit on drugs education, students develop their knowledge of drugs and focus on the misuse of alcohol. They specifically look at the physical effects of alcohol, and how and where to get help. Students learn about the causes of conflict in general and how conflict can arise within communities. They learn how the law deals with young people involved in gangs, particularly those who choose to carry offensive weapons. Students reflect on the ways conflict can be resolved. Students finish the year by learning how to budget and save. They reflect on the reasons people choose to gamble. Students learn about problem gambling and where to access support.
Year 9
In Year 9 students learn about the importance of human rights and look at the issues surrounding the use of the death penalty. In another unit of study all students learn about the importance of healthy relationships. They learn about how the media and peer pressure can influence their behaviour and how to resist pressures. Students learn about the risks of early sexual activity such as STIs, HIV and AIDS and how to protect themselves from such risks. They learn about the importance of emotional health and well-being. Pupils learn about the different types of depression, the effects of eating disorders, why people self-harm and run away from home. All students learn about a range of support groups available. As part of a series of lessons on managing money, students are taught how to budget, the ways to borrow and pay, and the financial services available to young people in the UK.
Year 10
In Year 10, Students receive 2 half term blocks of Life Education. In the first block, students learn how to handle changes within relationships and how to resist pressures. Students learn about consent, contraception, STIs, HIV & AIDS, unplanned teenage pregnancy, abortion and sexuality. In the second block students are taught about the physical, social and legal consequences of drug and alcohol misuse and devise ways to resist pressure. Lessons ensure students are fully aware of where they can access additional advice and support.