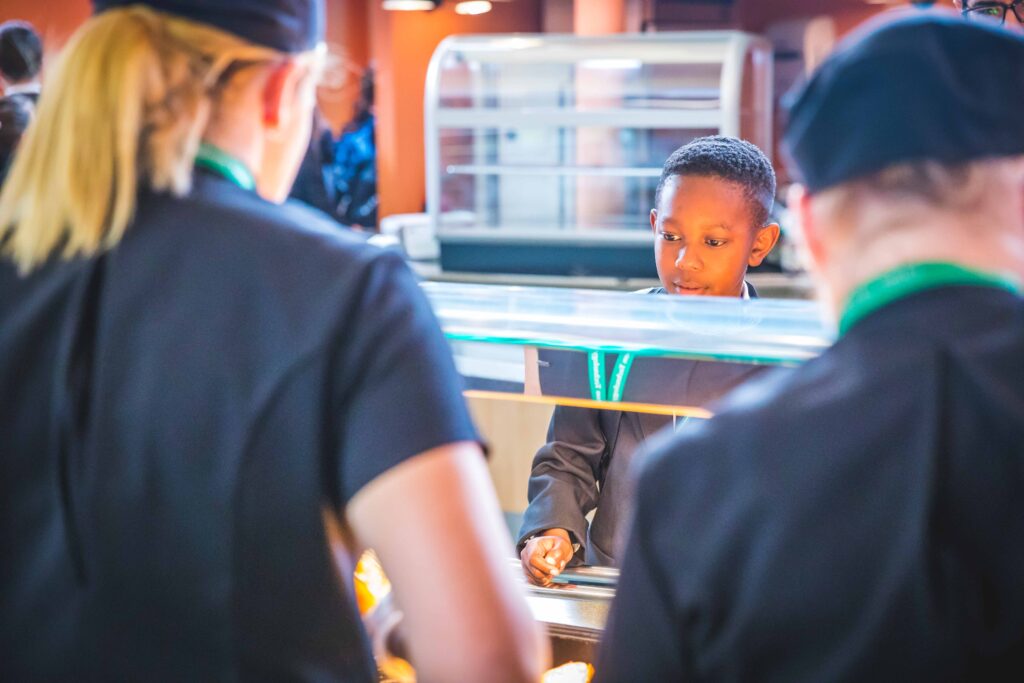 Food at School
The food that we prepare follows very strict guidelines.
All the ingredients are brought in on a daily basis from top quality suppliers who are highly recommended to ourselves from Food Service Options. Quality counts at all times.
Every meal that we create in school has been tried and tested, made from scratch and more often than not changed to suit our students. We listen to the students and take on board their comments about the meals and other items that we sell. Our number one priority at all times is the children and giving them the best food options that we can.
The Biometric System
Cunningham's Biometric Dinner System takes points of reference from your child's finger, none of which can be used to create a fingerprint. The Biometric system enables your children to put cash or cheques onto their account in a safe manner and not have to carry cash around on a daily basis. It can also note individual information of what a child can or cannot eat (diabetes or allergies). If students come to the service hatch and find they don't have enough money, a dinner ticket system is operated from the School Office.
Served Daily
Sandwiches, jacket potatoes, panini and wraps with various fillings. A selection of fresh fruit and yoghurts. Drinks – milk and fruit juice, water is always available. We invite Years 10 to 11 students to work in our kitchen for a day, helping to prepare the many menus we have available as well as a dish of their own. This supports their GCSE Practical Examination.
Latest News