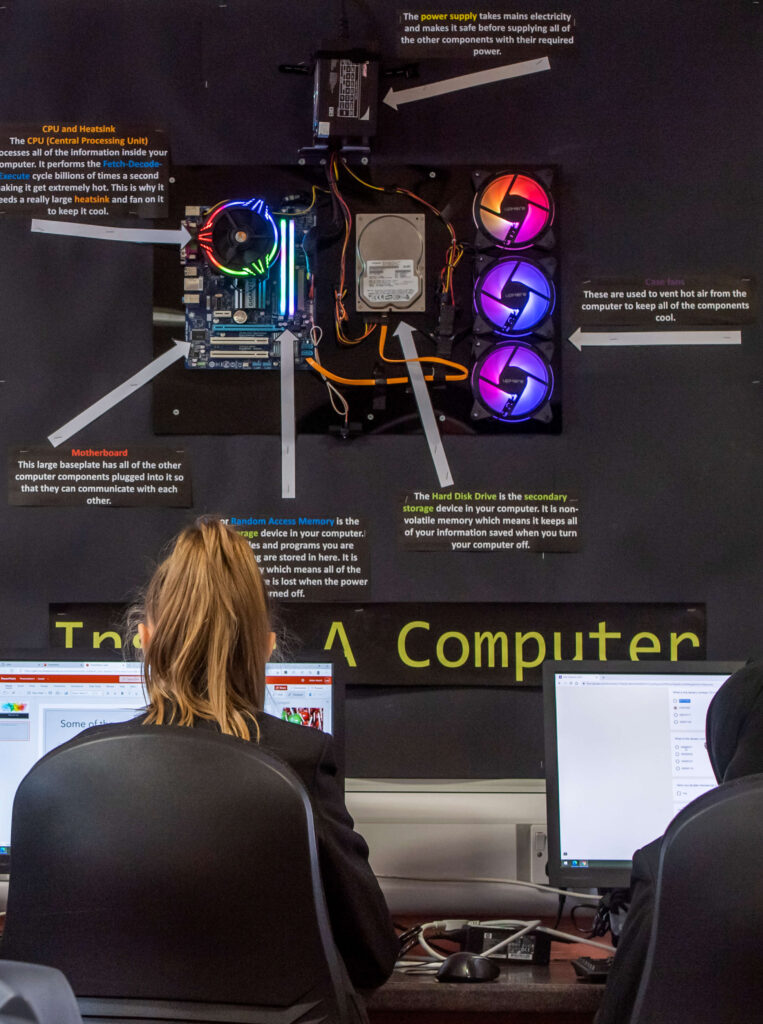 Independent Learning
"The evidence shows that the impact of homework, on average, is five months additional progress." (The Education Endowment Foundation)
Independent Learning is defined as work that is set to be done outside of the timetabled curriculum. It contains an element of independent study and is important not only in developing effective study techniques but also in raising student attainment.
Independent Learning enhances student learning, improves achievement and develops students' study skills and as such is an integral part of the curriculum. It requires careful planning and integration into the scheme of work of each curriculum area.
Work is set in order to:
Encourage pupils to develop effective study skills and time management techniques and the self-discipline needed to be lifelong learners.
Consolidate, reinforce and extend the material covered in lessons.
Prepare students for new learning activities.
Enhance opportunities for independent learning.
Involve parents and carers in pupil learning.
Bridge the gaps in lost learning.
Therefore, Independent Learning at MTS should meet at least one of these core principles:
Embed – consolidate learning that has taken place in the classroom e.g. revision for assessment or learning key knowledge.
Practice – refine knowledge and procedures learnt in the classroom based on feedback from the teacher e.g. redrafting or improving work.
Extend – move learning beyond what has been achieved in the classroom e.g. adding breadth to existing knowledge.
Apply – use learning from the classroom to complete a specific task e.g. writing a practice exam question based on content covered in the lesson.
Prepare – Look ahead to future learning e.g. READING that will help to prepare for future lessons.
Responsibilities in Pursuit of Excellence – Independent Learning.
The Role of the Student
To listen to all work instructions and ensure comprehension.
Record ALL in Independent Learning Tasks and deadlines into student planner.
To check MS TEAMS page to ensure work is completed correctly and on time.
To attempt all work to the best of their ability.
To look after resources which are given out to be completed.
To inform the class teacher of any difficulties that arise.
The Role of the Class teacher
Set tasks which promote the acquisition of knowledge and understanding in subjects.
Set tasks which have a clear criteria, are specific and do not disadvantage students (ie. by requiring access to a wide range of resources)
Publish independent learning tasks either on MS Teams/or as a handout in line with the prescribed amount and frequency. Build routine by setting homework on same day/days each week/fortnight. Collect/set deadlines on the same day/days.
Ensure that pupils record tasks and deadlines in their student planner.
Deadlines to be displayed clearly in your classroom and referred to.
The Role of the Parent
To support by helping to provide a quiet space to work where possible.
To support your child with organisation and time management.
Help your child to establish an Independent Learning routine.
To use the student planner to monitor the homework that your child is completing.
To contact school regarding any issues with understanding/supporting with tasks.
Deadlines
Our ethos is 'In pursuit of Excellence' this is paramount when wanting our learners to meet deadlines to support our pupils to become work and college ready.
Teachers will give you a deadline for when each piece of work needs to be completed. This deadline needs to be written clearly into your planner. When tasks are completed students should make a note in your planner to help you organise your work.
Teachers will expect completed work by the deadline given. If the work is not completed on time, or the work is not of a good enough quality, the teacher will set another deadline for the work.
If the work is not completed on this second deadline the teacher will issue H1 code. This H1 code is logged on the system. This information will be shared with parent/carers.
Frequency.
The frequency at the minimum independent learning students should be set by their subject teacher is above.
The timetable ensures that pupils are able to organise their time more effectively. Each independent learning task should take approximately 30 – 45 minutes.
| | |
| --- | --- |
| Frequency | Subject |
| Weekly | Science – Educake Languages – language nut English Maths |
| Fortnightly – KS3 | Geography Technology History – all weekly for KS4 |
| Half termly – KS3 | Art Religious Studies Music Drama Computer Science Life education |
Latest News