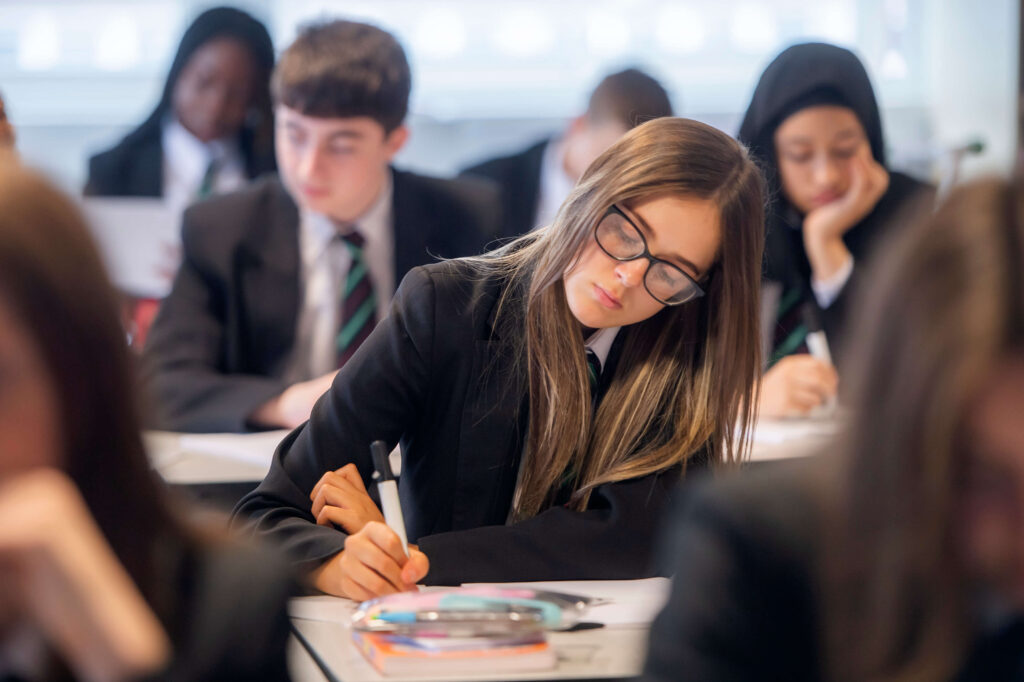 Music
From day one students are thrown into a world of composition and performance, learning Iggy Pop on Ukulele and voice then composing their own music based around Camille Saint-Saëns' Danse Macabre.
Year 7
Year 7 students will learn how to read music by playing the keyboard and will learn to use Garage Band and other music sequencing software. Students will learn to use GCSE and BTEC terminology to describe the music they are performing and composing in preparation for the rest of Key Stage 3 to emerge in Key Stage 4 prepared for their further studies.
Year 8
In Year 8 students will build on the skills learned in Year 7. They will use their ability to read music to play and compose popular songs using chords commonly found in pop music. At this stage students are invited to branch out from keyboard and ukulele and try the guitar. Year 8 students will also learn about Theme and Variation by taking concepts learned during the performance elements and compose their own variations of a pop song. For their second project, students will learn to compose a minimalist piece of music using loops and written passages of music to develop their work.
Year 9
In Year 9 students start by learning about film music and the compositional techniques that are common in the industry – by learning the key words and applying them to their work they are able to build their knowledge in preparation for BTEC in Year 10. Students will also learn about Blues Music through performance – this module is essential for preparing for the performance and music industry elements of the BTEC qualification.
Year 10
Students in Year 10 start their two year journey along the BTEC Music path. For the first half of the year they will use their skills in performance, composition and appraising to explore music products and styles and complete their first research product. In the second half of the year students will develop their music skills in preparation for their second assignment – to use their musical knowledge, skills and techniques and apply them to the development of a music product.
Year 11
Year 11 will start with a continuation of developing students music skills – depending on the brief they have chosen, students will perform, manage and produce their music product to be internally assessed. The final part of the course involves responding to a brief where students can choose to either perform, compose, or produce a piece of music in response to a brief – this unit is evidence based and externally assessed.